11 de enero de 2021
The Blues Album
The Blues Album, la tercera y última entrega de la trilogía de Whitesnake Red, White and Blues, ya está lista para su estreno el próximo 19 de febrero de 2021. En esta ocasión los fans podremos disfrutar de una nueva entrega con algunos de los mejores temas de onda bluesera de la banda.
En la compilación encontraremos nuevos temas remezclados de los éxitos de Whitesnake de la etapa comprendida entre los años 1984 y 2011. Canciones remasterizadas tales como Slow An' Easy, Give Me All Your Love, Looking For Love, Crying In The Rain, Too Many Tears o Steal Your Heart Away, por citar algunas.
David Coverdale apunta:
Es difícil encontrar las mejores palabras para describir cuán profundo se conectaron con mi alma artistas como Muddy Waters, Howlin' Wolf, B.B. King, Albert King o el mismo Freddie King. «Blues» para mí es una hermosa palabra que describe la expresión emocional… Sentimientos, ya sean de tristeza, soledad, vacío… Pero también aquellos que expresan alegría, celebración, baile, sensualidad y amor!!!
El setlist del álbum estará formado por: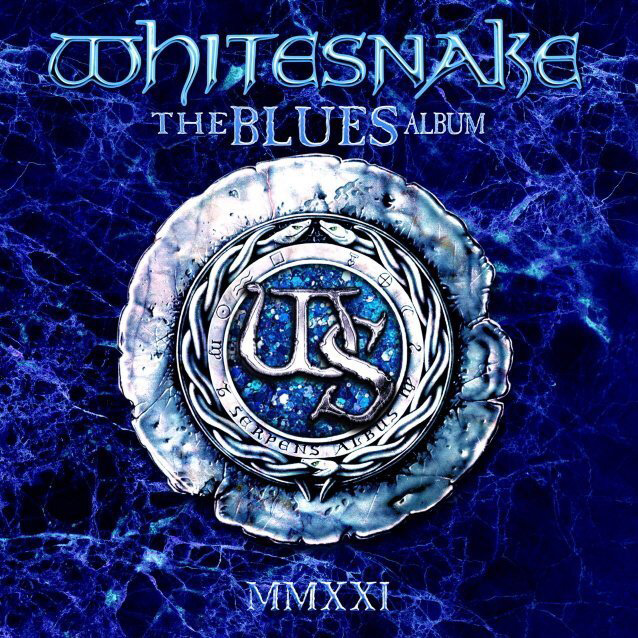 01. Steal Your Heart Away
02. Good To Be Bad
03. Give Me All Your Love
04. Take Me Back Again
05. Slow An' Easy
06. Too Many Tears
07. Lay Down Your Love
08. The River Song
09. Whipping Boy Blues
10. If You Want Me
11. A Fool In Love
12. Woman Trouble Blues
13. Looking For Love
14. Crying In The Rain
Bueno pues, ¿Qué voy a decir sobre el nuevo CD? Si bien de los tres discos, este es el que esperaba con más anhelo porque precisamente el estilo y tono bluesy de la voz de David Coverdale, es el que me hace estar más conectado con la banda y admirarla por encima de tantas otras del panorama Rock 80s, encuentro una pequeña decepción la no inclusión de temas anteriores a 1984. Y sí, confiaba encontrarme con algún remix de Trouble, Walking In The Shadow Of The Blues, Ain't Gonna Cry No More, Don't Break My Heart Again o Victim Of Love, que perfectamente podrían haber entrado en esta recopilación de Whitesnake. Pero en fin, esto es lo que tenemos y todo sea dicho, tampoco está nada mal para empezar con fuerza renovada este nuevo año (que bien nos hace falta).
Saludos y Long Live Rock an' Roll!
¿Quieres dejar un comentario para este artículo de Whitesnake?
Leer los 5 comentarios publicados
Todas las opiniones serán publicadas automáticamente.
Únicamente se eliminarán aquellos comentarios que falten al respeto o insulten a otras personas de esta comunidad.