11 de junio de 2020
Micky Moody y Ali Maas de regreso al estudio
El ex-Whitesnake Micky Moody y su esposa Ali Maas han anunciado el lanzamiento de su segundo álbum, Who's Directing Your Movie?, que saldrá a las calles el 31 de julio de 2020.
Si el pasado 2016 debutaron con su disco Black and Chrome, un trabajo sin muchas pretensiones, buscando la esencia de sus raíces musicales, esta vez Ali Maas y Micky Moody abren un poco más el abanico para profundizar en sus sentimientos personales y rodearlos musicalmente de varios estilos tradicionales americanos, tales como el folk, el bluegrass o el rock clásico, en diez canciones repletas de mensajes de protesta y crítica a los males del mundo actual, pero abrazando siempre el futuro con esperanza.
Queríamos crear un álbum que pudiera ser nuestro propio viaje personal, dónde poder preguntarnos sobre muchas de las cosas que están sucediendo en el mundo. Es un guiño a nuestros dos pasados, pero también una mirada hacia un nuevo destino.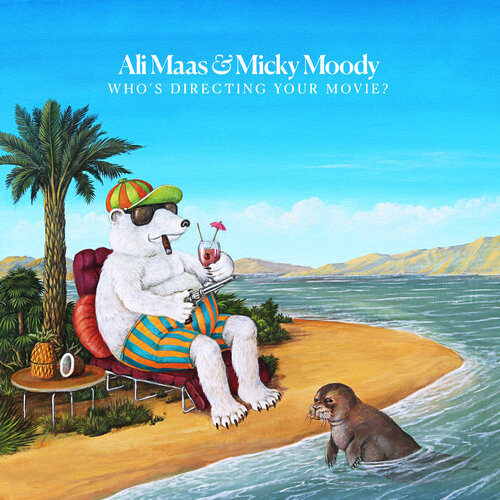 El track listing del CD
01. These Times
02. Get A Mind (And Change It)
03. Destination Heartache
04. All The Bastards In The World
05. A Sunset And A Dram
06. The Walk Of Shame
07. Where Does It Leave Me
08. Emotional Powder Keg Blues
09. Crazy Leap Of Faith
10. What Place Has Blame?
Me alegra ver que grandes leyendas que tuvieron antaño sus días de gloria en Whitesnake, continúan rodando por el mundo, aún alejados de los focos, haciendo aquello por lo que nacieron. Y en especial, claro está, por Micky Moody, co-fundador de nuestra amada Whitesnake. Un placer siempre escucharlo.
Saludos y Long Live Rock an' Roll!
¿Quieres dejar un comentario para este artículo de Whitesnake?
Publica un comentario
Todas las opiniones serán publicadas automáticamente.
Únicamente se eliminarán aquellos comentarios que falten al respeto o insulten a otras personas de esta comunidad.